ESSILOR launches new STELLEST lenses to slow myopia progression
Essilor launches its new Stellest lenses to help give children a brighter future by controlling and slowing down myopia progression.
Stellest lenses not only correct myopia but also, and above all, slows down its progression. Clinical trial results show that after two years, children wearing Stellest lenses for at least 12 hours a day saw their myopia progression reduced by 67 per cent on average (0.99 Dioptres) compared to children wearing single vision lenses (1).
Tim Precious, managing director at Essilor Ltd, said: "This much anticipated UK launch of our new generation spectacle lens will provide fresh hope for ECPs, parents and children as a game changing development in the fight against myopia progression.
"We all know that myopia is on the increase, and practices will undoubtedly be seeing more and more young myopic patients seeking long term solutions. When myopia is corrected through a single vision lens, this optical correction has no impact on slowing down eye elongation.
"Stellest lenses now offer the dual benefit of myopia correction and control to help minimise the risk of related complications that can eventually lead to irreversible vision loss, and without any aesthetic compromise."
H.A.L.T. technology
Designed with Highly Aspherical Lenslet Target or H.A.L.T. (2) technology, a constellation of 1,021 invisible aspherical contiguous lenslets distributed over 11 rings on the surface of the lens have been designed to create, for the first time, a volume of unfocused light in front, and following the shape, of the retina.
This signal helps to slow down the eye elongation and therefore myopia progression.
R&D experts concluded that a volume of slowing down signal has a stronger effect on the slowing down of myopia progression than a surface signal. The aspherical lenslet designs and their arrangement create this targeted effect of volume of non-focussed light in front of the retina.
ECP support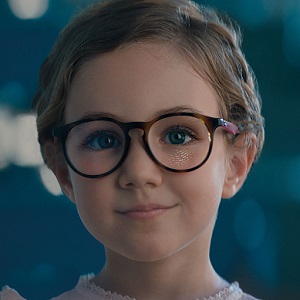 The lenses are specially designed for children and suitable for a variety of frames. Training as well as Point of Sale is available to promote the lens in-store and it is also part of Essilor's 2022 multi-pair lens offer running throughout the year.
"Stellest lenses provide a solid solution for the ECP to recommend to children if the practitioner feels their myopia needs to be managed. It will set the standard for myopia management," Tim Precious added.
"Stellest lenses can be recommended to children as young as six and up to 16 years old, upon the decision of the ECP.
"With more than 30 years' experience in myopia control technology, we are committed to research and development in this fight, which requires innovation and a global awareness of the importance of preventing this visual disorder around the world.
"The launch forms part of our on-going mission of improving lives by improving sight, while continuing our role to be the best business partner for independent practices."
Visit https://ecp.essilor.co.uk/products/lenses/myopia-management/myopia/stellest-lenses