LOOK, Its bold but a new dimension in lightness 
The light weight of NIL, in the new LOOK BOLD optical frames, converges with on-trend size! With this collection, LOOK transforms the concept of BOLD which, in the collective imagination, conjures up oversize frames, by re-launching a vision tied to audacity and to the "new minimal" aesthetic.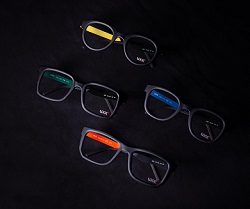 The four LOOK BOLD styles perfectly replicate this idea. Three men's and one unisex – the front is made of NIL (Natural Injection Light) polymer and the temples of Xinox steel – sized to attract attention without sacrificing light weight, thanks to the company's two exclusive materials.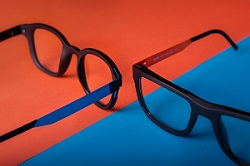 Originality focused on color – in addition to the traditional havana or blue, timeless black on the front embraces the concept of chromatic asymmetry in four special-edition options – the right temple in matching color with the front and the left temple in canary yellow, deep blue, bright green or bright orange.
With LOOK BOLD, the design is contemporary and audacious, just like the latest trends, becoming a masterpiece of lightness and comfort, a 'kool' collection that blends legendary LOOK values with the style of the future.
All LOOK BOLD frames are traceable because they are completely designed and manufactured in Italy at the company's production facility.